 Con nuestros servicios de producción bajo demanda, podemos proporcionarle canciones, producción, creatividad, marketing, distribución y coaching.
Click the appropriate image to take advantage of these hot deals.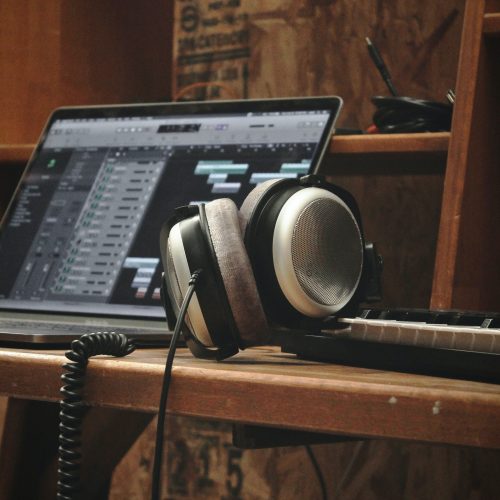 Ofrecemos un equipo dedicado de profesionales altamente capacitados para trabajar en sus proyectos.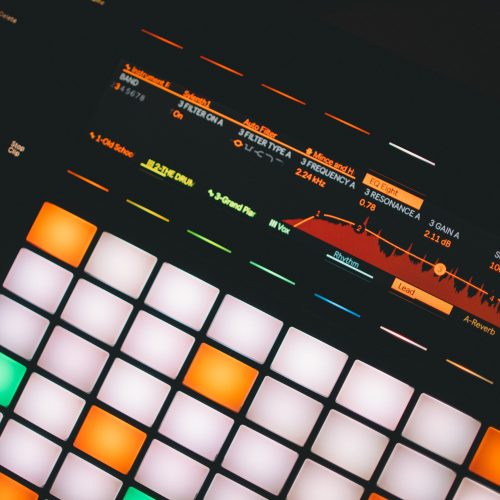 Productores de primer nivel
Productores de primer nivel que han trabajado en la música y producciones de algunos de sus artistas favoritos. Nuestro equipo de productores son profesionales capacitados que conocen su oficio y se dedican a servir con excelencia.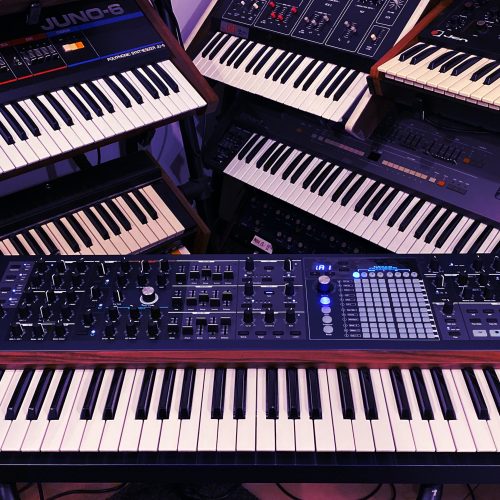 Servicios de composición de canciones
¿Necesitas una canción escrita para ti? Ofrecemos los mejores compositores (incluido Todd Dulaney) para ayudarlo en el proceso de escritura o para escribir para usted.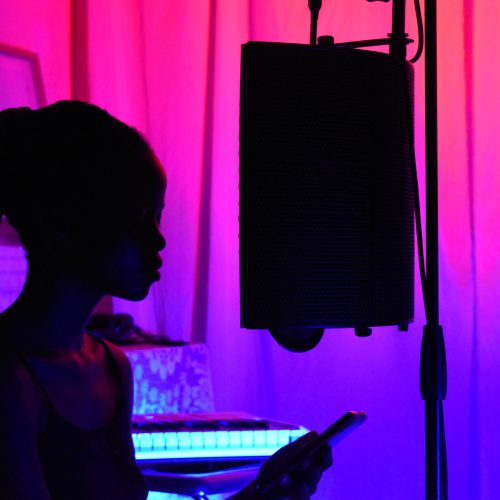 Gerentes de proyectos dedicados
Agilizar su proyecto es importante para nosotros. Cada cliente de DLM tiene un gerente de proyecto asignado para actuar como enlace entre usted, el suscriptor y nuestro equipo. Si tiene preguntas, este gerente de proyecto está aquí para ayudarlo en cada paso del camino.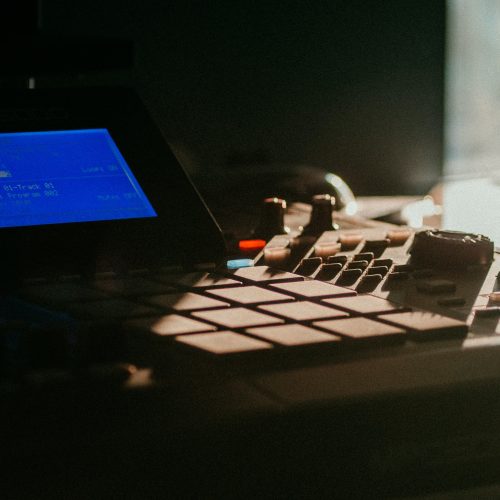 Ninguna producción suena igual. Con nuestros productores, vocalistas y su música de calidad, nuestro equipo garantiza un arreglo único para cada individuo.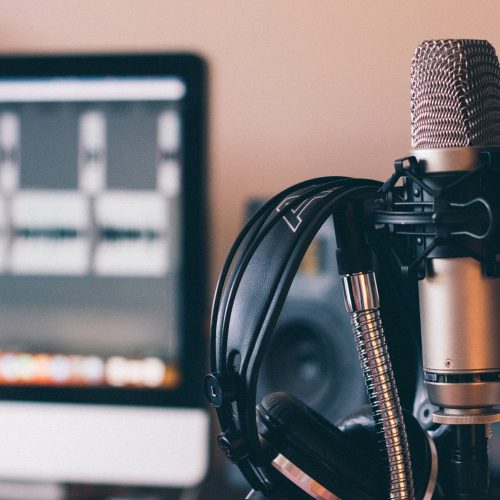 Ofrecemos planes de marketing personalizados, implementaciones y un plan estratégico establecido solo para usted.
¿Aún no tienes una canción?
¡No hay problema!
¡Encuentra canciones de nuestros compositores de DulaneyLand Music hoy mismo!
Conoce a nuestros compositores
Éstos son algunos de los compositores de música de DulaneyLand
Unas palabras de nuestros clientes
¡Estoy muy impresionado con este proceso hasta ahora! La comunicación ha sido fenomenal y el tiempo de respuesta ha sido increíble, ¡casi milagroso! ¡Hágales saber a Todd y a su equipo que realmente creo que la compañía de producción Dulaneyland x Vive está cambiando las reglas del juego! Todos ustedes están haciendo las cosas con un nivel de excelencia y precisión que nunca antes se había hecho. ¡Estoy muy agradecido y aprecio ser parte de esto! Gracias por todo.
Demarcus Green
Hermano, estoy a punto de llorar. He estado sentado aquí en esta canción durante al menos 10 años porque no tenía acceso a intérpretes y cantantes que pudieran ejecutar con excelencia. Estoy orgulloso de ser parte de esto, Dios los está usando a todos para responder a las oraciones que ni siquiera sabía cómo orar. Estoy agradecido.
Darren Parrish
En primer lugar, los productores deben ser golpeados porque ponen golpes en la pista. Ok, no los golpees, ¡pero diles que esto es fuego! ¡Estoy completamente satisfecho con esto! Estoy listo para enviarlo para BGV.
Christopher Samms
Dulaneyland Music has been an answered prayer. They combine quality, production and background vocals with a streamlined process and fast turnaround time. I've enjoyed the entire process!
Asa Graham
…Dulaneyland Music..this is an amazing anointed group of minstrels, singers, songwriters, real people with a heart and passion to share their gifts with the world lifting up the name of Jesus! I am proud, yet humbled, to be apart of the Dulaneyland Music Family. God is truly amazing! Keep winning Bro. Todd! You wrote the vision and made it plain and we are here for the 🚀 right with you! Praise God!
Nolana Reese
I've have enjoyed my time with my DLM family. I joined to complete a 5 song EP and to gain as much knowledge as I can. I was sitting on these songs for years but my wife kept pressing me to get them recorded. We saw the video of Todd Dulaney offering to work with independent artists, so I decided to jump on it. Todd Dulaney, I'm so glad that God gave you this vision for unsigned artist to have a voice. Thank You. My music is complete and ready to be released to the masses. DLM is definitely a game changer!
Arthur Clayton
DLM fixed so many areas in my music production that I haven't properly been able to execute myself. They've made my music sing a brand new song, giving each song the proper life needed to engage the expert's critical ear, as well as the listener simply enjoying the songs. In addition to all these amazing things, DLM has poured so much love into me as a company. The hierarchy of DLM is fully engaged in my career and that means more to me than any label I've ever worked with.
Ruth Goolsby
Working with experienced producers with true musicianship and excellent background vocalists helped me replicate the sound God gave me. At Dulaynland music, they genuinely care about their clients and ensure quality work. I now embrace mistakes and find beauty within them, take the knowledge given to me, and use it to become better, trust the process, and create while being business-minded.
Tiana MckeIvy
Dulaneyland Music has been nothing short of a blessing. They're proof that God still hears the hearts of his people and his system overrules every system of the world. I've done in five months what I couldn't get done in the last five years. Everything executed with excellence and class. I joined a music company and gained a family. DLM has proven you can be independent with top tier access to everything.
Darren Parrish
Dulaneyland Music has created something special!! Thank you so much for this opportunity to create and record music for someone who knew very little about the recording process!! It was very simple! There were a few hiccups along the way, however DLM handled my recording experience with excellence!!! My project manager Edward was outstanding and very encouraging!!! I have officially finished my 1st single!! #DLM Family #Forever Grateful
Charity Todd
I truly appreciate Dulaneyland Music and the platform they have created for independent artists. I know without a doubt that it was a God-Inspired vision. Grateful for Todd Dulaney for being obedient to the voice of God. My experience was nothing short of amazing!
Kimberly Nelms
First of I would like to say my husband & myself are grateful for such a Kairos moment in our lives being a part of this great DLM platform! We enjoyed the process and gained alot of knowledge and helped us grow in this new journey of our music production. To be able to finally enjoy this process and to hear the finished product brought tears to our eyes and joy in our hearts! This is just the beginning!! We are grateful for Todd obedience in implementation of this amazing platform!
Angel Williams
...I have to shout out Dulaneyland Music because they made it happen1 They are just stellar!
Jhae Ray